Library Nite Spot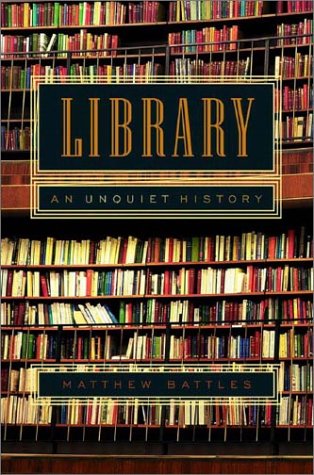 I finally disclosed details about Library.
On my friend's bus, we discussed this venture.
Kind and very supportive, he was very passionate in his belief that with friends, prospective business partners, word of mouth, and generated buzz that this may very well succeed. One of a kind and uniquely original, this place could bridge different folks together and be resourceful yet fun to several generations of individuals.
Library is one of many ventures in a series of planned objectives for me and I'm quite hesitant about it. The gist of it is still not completely sorted out yet, but for one thing, Library is only the tentative title.
Not even sure it should be called that.
However, I'm desperate to have its interior designed like a library- featuring stacks of shelves, books sorted by categories, little crook and cranny areas where people can hide and read books. Sort of like I used to when I worked at the library so long ago.
Not trying to say that everyone's just like me, but....
This is colorful, very interactive interior of a library in Detroit!
Yes, it's obviously in the children's section, but I love it!
Absolutely delightful and pleasantly cheery, it calls one to explore their imagination. It looks a pleasure to enter and one that quite inspires my vision of my chic nighttime hotspot.
A huge page turned book as a roof?
How genius of an idea is that?
So fun and brilliant!
I certainly want to plan a trip to Michigan just to see this place!
A passenger even suggested that to come in, people had to bring in a book to the collection, which would be massively shelved with different genres dating from now to as far as beyond the Shakespearean age.
It would be a place opened after hours (maybe 5PM- 3AM?) for the most eclectic, most enthused lover of the page opener. Readers who though too either love or despise the downloaded book, but want to be comfortable in a very classical tradition that seems to be well on its way towards extinction.
This is a home interior, but it looks so cozy and needs a fireplace to further complete it!
A bit too crisp and sleekly modern for my vision.
But I do enjoy the color scheme of the room and that cat.
Yes! Library should have cats- one or two. Not my Olivia though.....
Earth tones would be perfect and warm hued lights a definite plus.
Warm, over-sized, comfy chairs, sofas, and loveseats are certainly the way to go!
Us readers do enjoy such comfort!
Menu would include various hot and cold nonalcoholic beverages- teas, hot chocolates, coffees, and other things while my love for baking would come in. Wrapped cookies, pastries, brownies, and cakes of vegetarian/vegan organic origins which feature ingredients from local markets.
One of the most important factors is the titles of foods and drinks- they would be named after authors, poets, and the like!
Of course art would be major factor (artists from all over- as far as from overseas I'm hoping can showcase/curate their wares). Creative writing/poetry open mic nights would also come into play.
But this is primarily about the book and my love for it.
There are many who strongly feel the same appreciation and this is for them- a place for us to share and enjoy that love for all kinds of fiction/nonfiction through the crisp, old pages.
Do we really need Ray Bradbury's "Fahrenheit 451" to come to pass?
To have reading books become outdated and considered "a thing of the past?"
In my personal opinion, that particular story was a terrifying brand of horror.
Spookier than anything Stephen King can throw at me.....
I know that this is an ambitious, very expensive yet to be properly outlined project, but I believe it can happen!
One of these years....